About us
Student Castle has torn up the rulebook on student accommodation.
For us, it's all about helping to create the ultimate university experience for the students who choose Student Castle. Where you live has a huge impact on your life as a student, and we're in the perfect place to make sure your time at university is unforgettable for all the right reasons.
You've probably heard horror stories about private student flats… sticky floors, broken toilets, all the rest of it. We've heard them too, and we're doing everything we can to change people's perception of private university accommodation. We know what actually matters to students, so we take care of all the little things so you can concentrate on getting the most out of your university experience.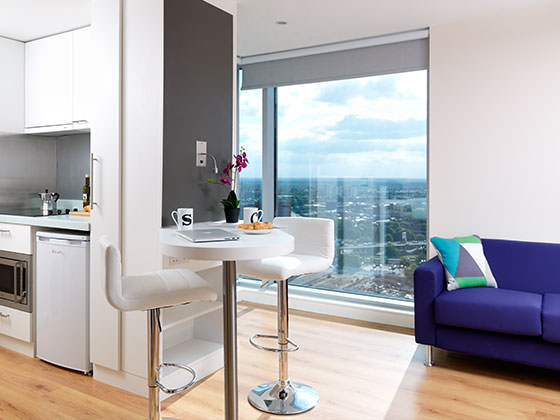 Our developments are kitted out with 100Mbps ultra-fast broadband and WiFi throughout, SKY TV packages, flexible letting terms and low utility bills, all as part of a simple all inclusive payment. We've designed state-of-the-art common rooms with everything from TVs to old-school pool tables, and we organise socials and parties in them throughout the year. The secret to our success is putting just as much time and effort into the relationship we have with our students as we do into looking after our properties. Our rooms are designed in a fresh, clean style that takes into account what students really need. We've even made the beds bigger.
And every one of our developments is cared for by our directly-employed management and staff (no dodgy contractors), who can help out with everything from a leaking radiator to a relationship breakup.
Since 2010, we've designed and opened schemes in Bristol, Cardiff, London, Manchester and Newcastle, each one tailored to the city and its students (sadly these sites were sold in 2015). Since then we have opened our biggest site in York in September 2015 and our fantastic scheme in Cambridge opened in 2016. Our schemes in Bath & Edinburgh opened in September 2017, whilst Durham will be opening in 2019 & Oxford in 2020.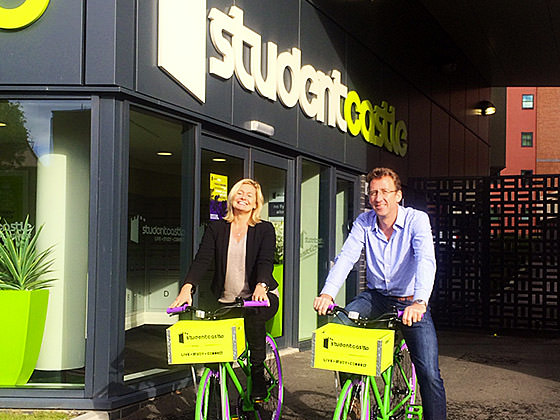 Who are king and queen of the castle? They're Edward Cade, who started Student Castle in 2010 after 12 years spent developing 5,000 student rooms across the UK, and Jacqui Hawthorn, a marketing and operations expert who worked with him in his previous position. They are fast developing their vision of next-generation student accommodation for all.
Working behind the scenes to help Student Castle grow are business experts, Sir Charles Dunstone and Roger Taylor. Having them onside means Student Castle has scaled up its funding which means more Student Castle developments, improved facilities and an even better experience for you.
Could you help the Student Castle experience reach thousands of new students? We're currently looking for opportunities in the following cities:
London – at least 100 rooms, ideally 200+
Bath, Bournemouth, Brighton, Cambridge, Edinburgh, Leeds, Newcastle, Oxford – at least 350 rooms, ideally 400+
Agents interested in working with Student Castle should email andrew.maxwell@studentcastle.co.uk with full details of any opportunities.