Studio Lancaster
Our studios are all contemporary in design and include the latest technology. They each come with their own en-suite, private kitchen area and plenty of space for you to study and relax (images are indicative only)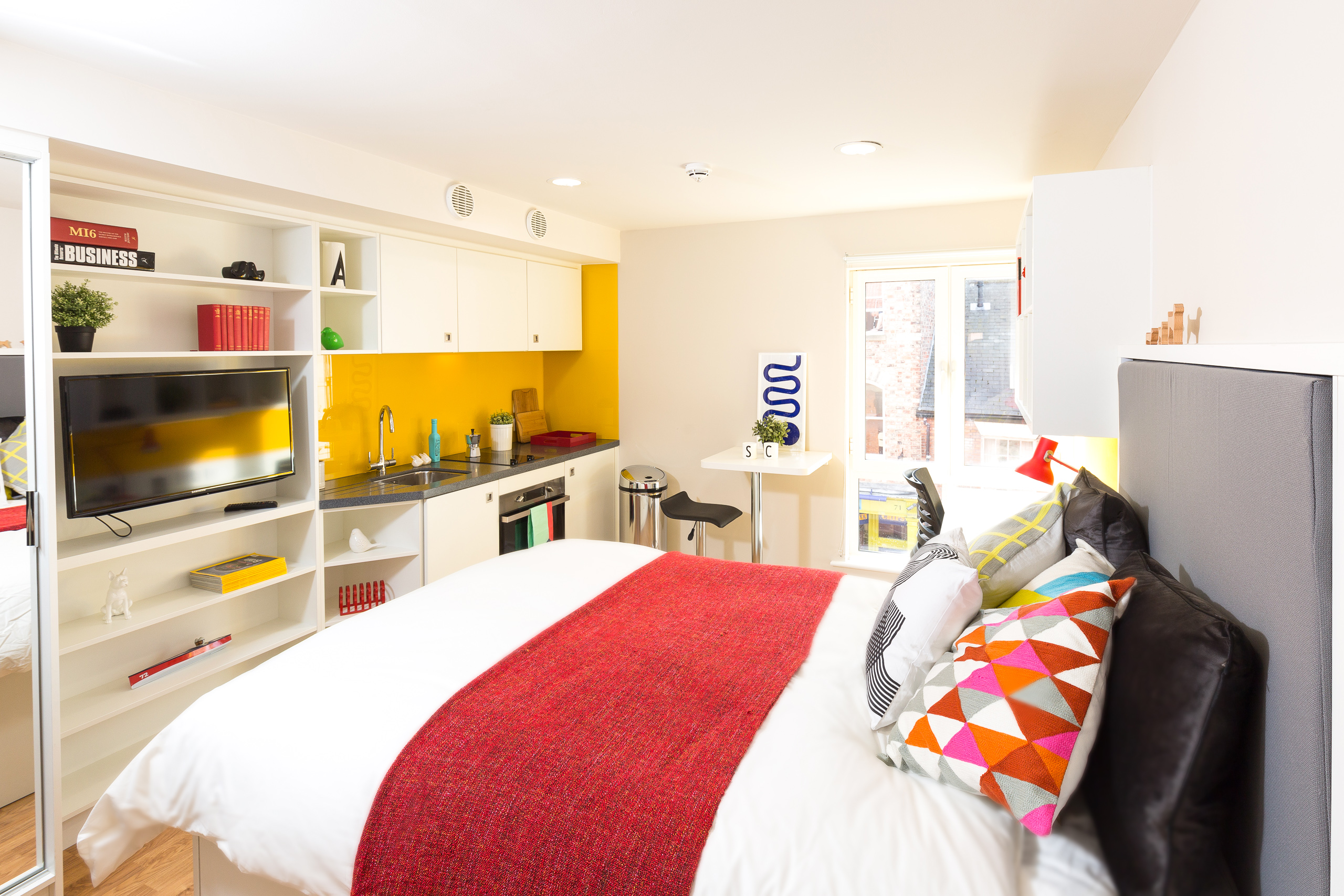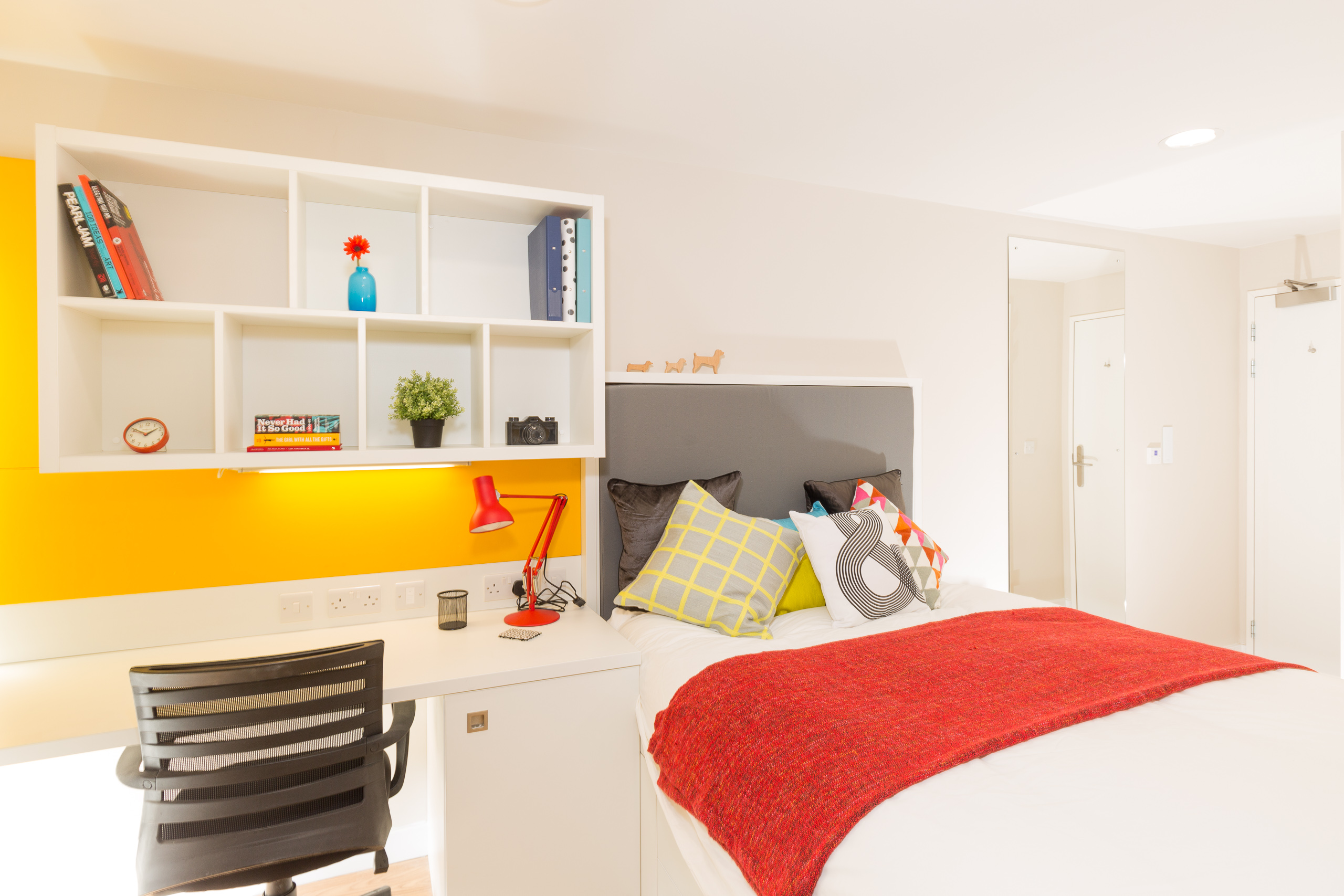 What's included?
Your studio flat has been lovingly designed, and contains all the little things you could need. Here's a run down of what you'll find in your room:
Your studio or flat contains:
Your kitchen contains:
Stay connected! Your room comes with:
OK, I'm ready to book. What's next?
If you're ready to book, click the 'Proceed to booking' button. You'll be transferred to our booking system to complete your booking. Here's a summary of the details of the room you'd like to book and details of everything you'll need to have to hand to complete the booking.
Contract length
51 weeks (14/09/2019 to 04/09/2020)
Booking fee
£150.00
Cost per week
£210.00
Paying by instalments

02/09/2019


£ 4,200.00

13/01/2020


£ 4,200.00

13/04/2020


£ 2,310.00
Total cost
£10,710.00
You'll need the following things at your fingertips:
Most of our students pay for their entire stay in one easy upfront payment. However, it's possible to pay in three instalments if you have a UK guarantor – this is a person (not a company or government) who lives and works full time in the UK, is willing to submit to a credit check and can commit to paying your rent if you fail to do so. You can find out more about guarantors in our FAQs section.